Welcome back to Coffee with Me!!
I haven't posted regularly since May, but this past week I decided my hiatus was over and I've been doing some work on the blog to get ready for new posts.
I didn't mean to take a break from blogging, it just sort of happened. Life happened. We were really busy with school, Cub Scouts, church, etc. We also helped to start up an American Heritage Girls Troop here in our community. This has been a very exciting time! Honestly I'm not even sure where the summer went!
We went to the pool a lot, spent time with friends (drank lots of coffee!!!), went to a family Christian camp (AMAZING!!!!), and took some time to really focus on each other. Roy has deployed again, this time to Afghanistan. Prayers are always welcome! He'll be back (approximately) at the end of May.
I lost all my pictures from the summer because I had a computer crash and had not backed up my photos since June 1st. Don't say it can't happen to you! Still have lots of catching up to do though. Tomorrow's post is already done …. I pray your first week of November is fabulous!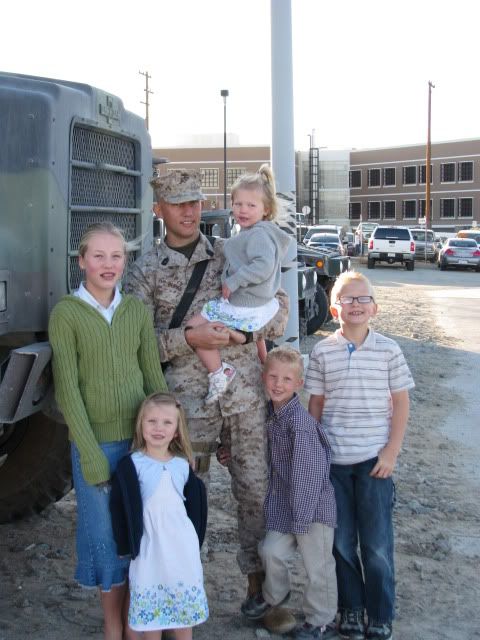 Roy and his children about an hour before he boarded the bus to leave.